The Elder Scrolls Travels: Oblivion
was a cancelled videogame that was being developed by Climax Studios and was going to be released for the PlayStation Portable.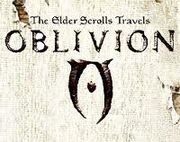 Background
Edit
The game was going to be an adaptation of The Elder Scrolls IV: Oblivion. The game would of taken place in a different setting and with a different story.
Ad blocker interference detected!
Wikia is a free-to-use site that makes money from advertising. We have a modified experience for viewers using ad blockers

Wikia is not accessible if you've made further modifications. Remove the custom ad blocker rule(s) and the page will load as expected.